small congresses
Visual Communication I created for local medical congresses.
Montorio al Vomano (TE) - 2012
For this congress I kept a traditional style.
A couple of months before the event I went to the place of the meeting to take some pictures and I recognised how interesting was the place by itself: a beautifully mantained medieval monastery.
So I decided to use a Serif Font in a picture of the monastery. That's it! 
The only contrast I wanted to give to the layout has been the use of a humanist sans-serif typeface.
Bari - 2011
For the image of this project I used the plasticine in order to form the shape of region Puglia. The yellow colour is often associated to that area.  
I also created a series of stripes converging on the city of Bari, location of the congress, symbolising different ideas and competences.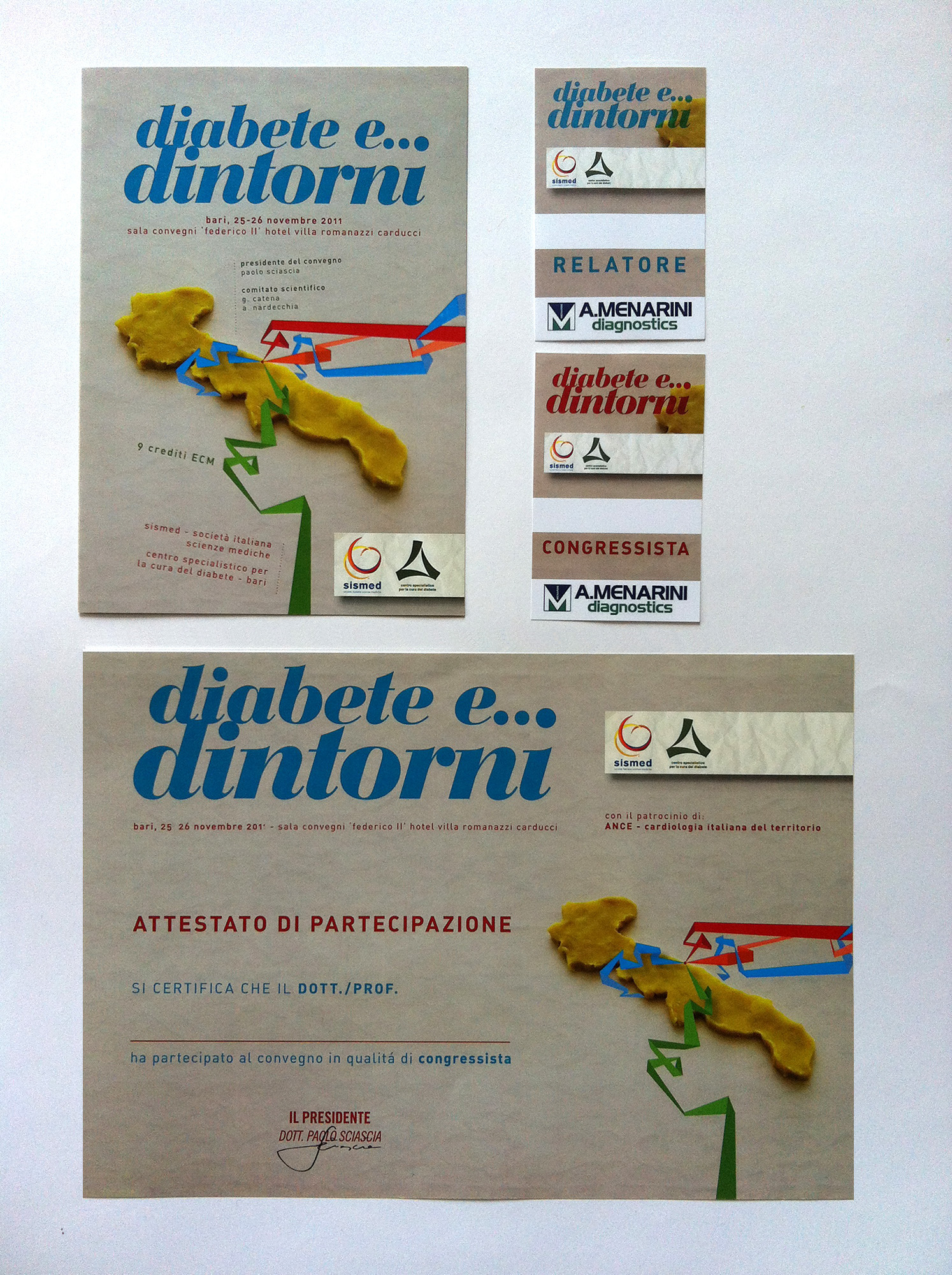 This congress had been held in a Sicilian small island. I wanted to use the circles to visually express the small centre and the gathering in a place surrounded by the sea.
Seminario Nazionale Sismed
Alberobello (BA) - 2011